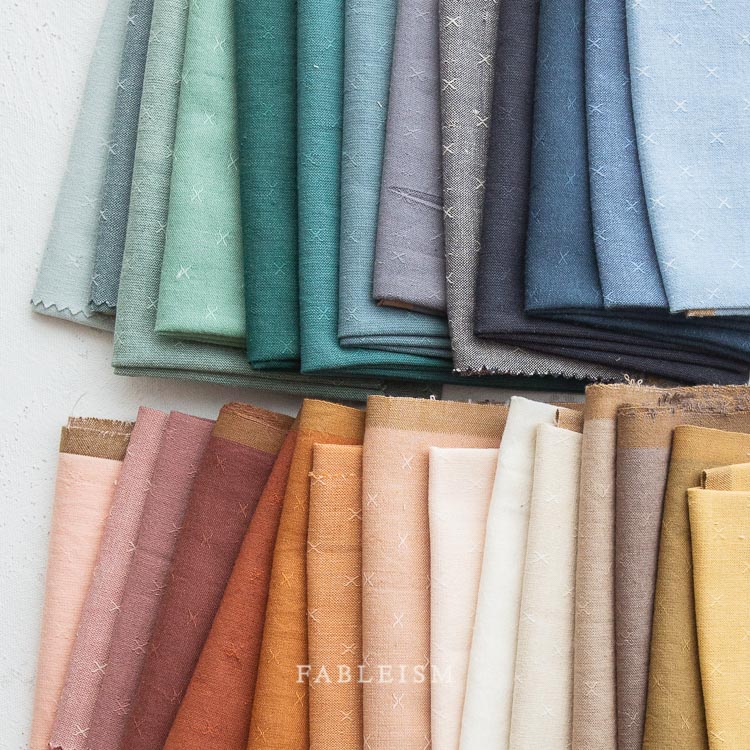 Fableism Supply Co is a boutique fabric manufacturer started by textile lovers who adore earthy textures and natural colors.  We supply fabric shops, manufacturers, and distributors with beautiful yarn-dyed cottons for wholesale.
All Fableism Fabrics are 100% cotton and perfect for use in quilts, home decor, and apparel. Our earthy  palette of nature-inspired colors will have you admiring  your projects for many years to come.
Want Fableism fabrics in your shop?  Make sure to apply for a Wholesale Account with us!
Hello there!  We are a small family owned manufacturing company called Fableism Supply Co.  We initially started Fableism because… if we're honest… we are very picky with our colors.  We knew exactly what we wanted.  We wanted a range of desert inspired warm colors and a coastal inspired palette of cool colors.  After years of searching for just exactly what we wanted and coming up empty handed.  We decided to just go for it.  We took a giant leap of faith and decided to trust our Creator and trust ourselves with the vision He gave to us.  So we began.  We searched high and low for earthy colors.  The kind of colors you find in old book illustrations, and maps.  From the highlights and shadows of an acorn, to the sweeping colors that paint the sky at sunset, these are the colors that inspire us.  These are colors and textures we want to live in.  
When we set out to create our textiles, we knew we wanted to bring back comfort and simplicity. 
So we sought to create 100% cotton textiles for their versatility, ease, and breathability.  That got us thinking.  We live our lives in fabric.  We decorate ourselves and our homes with colors and textures.  There's not a day that passes in our life story that doesn't include the experience of touching, seeing, even smelling fabric! 
Specific colors and textures entwine themselves with our senses to create lasting memories.  When our fabrics reach the hands of artisans, sewists, or quilters, a new story begins.  Whether it be a quilt for a brand new nephew, a well deserved garment you've been dying to make, or a fresh set of curtains to warm up your home, we believe every piece of cloth is a blank page—a beautiful story just waiting to be written.  Fableism was created to help tell your story.  We are tales told by cloth.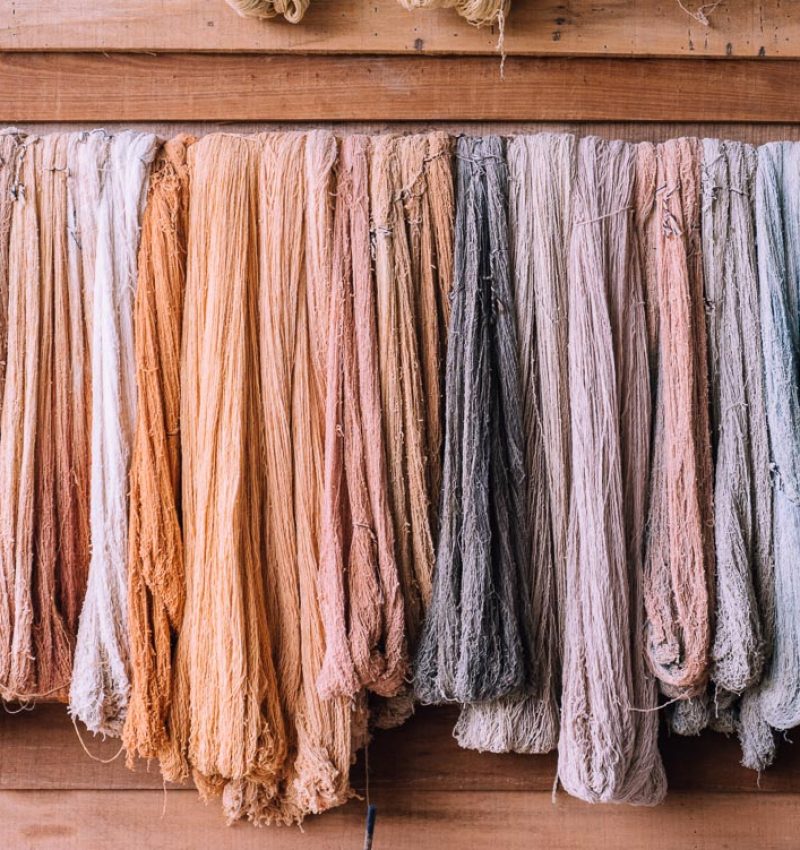 "First time sewing with the Fableism Wovens and I already know I'd choose these if I could only have one fabric line for the rest of time."
"Now, let me tell you about these Sprout Wovens, they are like that comfy sweater that you have over a decade of time in curating it's softness, but softer than that. I just want to quit everything in my life and pet these wovens all day. I'm going to carry them around with me and make random strangers pet them, just to feel how soft they are! Instead of making a quilt with these, I may just drape the yardage straight on my bed and live happily ever after. These fabrics do not disappoint."