Introducing Nocturne: Everyday Chambray
To say I'm excited about our latest addition to our fabric catalogue is quite the understatement. Behind the scenes here at Fableism headquarters, we've been looking for ways to showcase a palette similar to our original Sprout Wovens release, but that has even more depth. And I'm proud to say that our new Nocturne collection is just that. Nocturne is a group of 20 new colors we are adding to our very popular Everyday Chambray collection. The fiber content, hand feel, and weight are exactly the same. Soft as butter!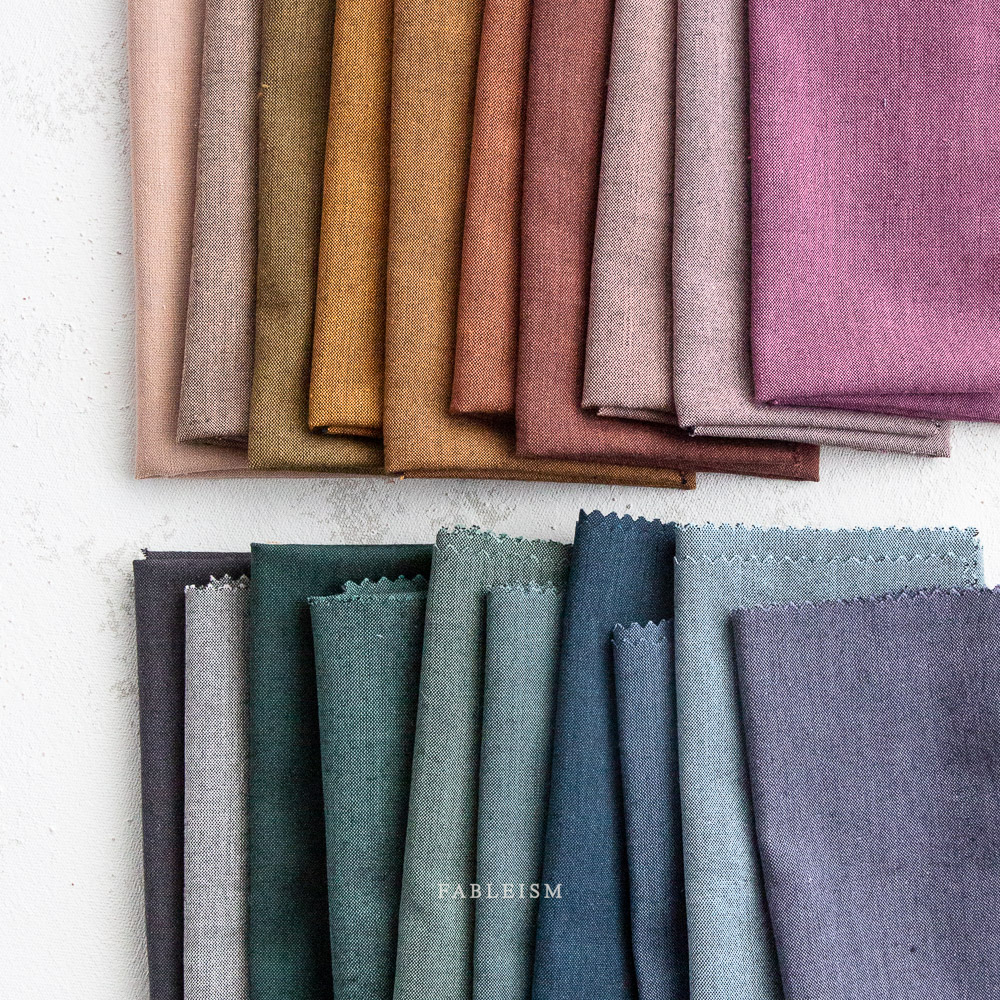 With the release of our first Everyday Chambray collection, we immediately knew we wanted MORE colors, and MOODIER colors. Enter… Nocturne. Nocturne features a black yarn backing that gives a depth that is so dimensional… or should I say interdimensional?
These 20 new colors were picked and named for our seemingly endless universe and its observable wonders. Here is a color code so you can see how we had fun naming these colors.
Just like our original group of Everyday Chambrays. These are 52% cotton/48% bamboo, 44/45 inches (110 cm) wide, and 135 gsm.
We really love how both groups are so different, yet so similar. Once is light and ethereal, and the other deep and weighted.
Thanks for checking out our newest release! Remember we offer Case Packs and now Fat Quarter Bundle Precuts! Our orders are first come first serve, so make sure to put your purchase orders in asap! Plus it helps us gauge the response and needs of our customers.
Nocturne is shipping to shops in September 2023. Make sure to request Fableism fabrics from your favorite quilt shops!
If you are a new to Fableism and would like to open an account, please visit our Wholesale page for wholesale applications and FAQ page for more information.
Cheers!
The Fableism Team