Forest Forage
Announcing a brand new collection called Forest Forage by Fableism Supply Co featuring a sweet mix of a brand new Honeycomb Woven and an adorable new Daisy Woven! These look fantastic all mixed up together. We are imagining the coziest quilts! Forest Forage is shipping to shops in January 2024. Check out our stockist page to see a shop carrying near you!
We are also offering two color ways of fat quarter bundles! These are precut and packaged up nicely to make life just a little easier.
FOR-FQ-14-SPRING | FOR-FQ-14-AUTUMN
The Forest Forage fat quarter bundles use a mix of Daisies and Honeycomb to create two color stories: Spring & Autumn. We always have a limited amount of precut fat quarter bundles available, so make sure to preorder early.
• Each Fat Quarter Measures 18″ x 22″ •. 14 pieces each • 100% Cotton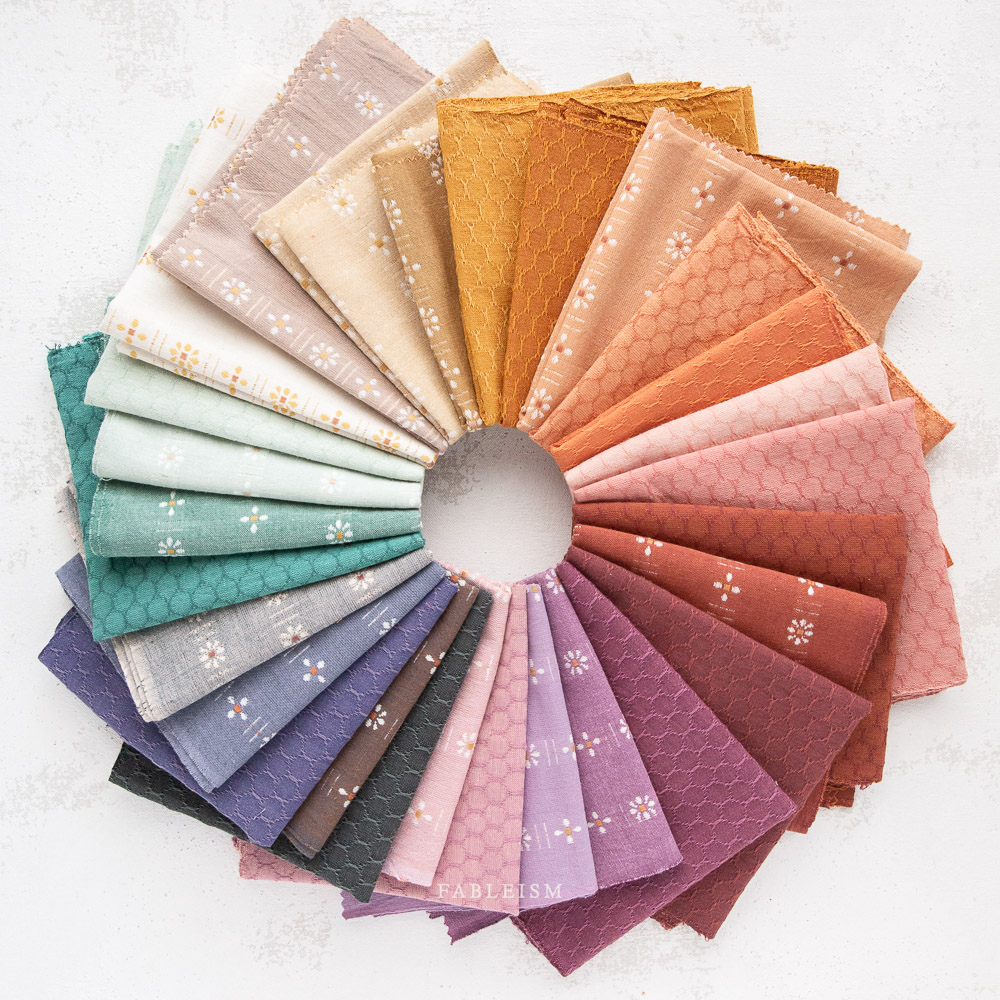 Are you imagining bloomers and bonnets like we are? Oh the little dresses that could be made!
• 100% Cotton • 44/45 inches wide | 110 cm wide. • Sold in 15 yard bolts. • Made in India
Here's a little look at the backside of each woven, so you know exactly what to expect. 🙂
---
Forest Forage is shipping to shops in September 2023. Make sure to request Fableism fabrics from your favorite quilt shops!
If you are interested in Fableism Supply Co fabrics and would like to open an account, please visit our Wholesale page for wholesale applications and FAQ page for more information.
Cheers!
The Fableism Team